However much you know or don't know about movies and television, you can't deny that they are a massive, unhinged, inspiring part of our worldwide culture. And they're relatively new (just like podcasts are relatively new too!) Humans have been telling stories since about the time we developed fire, but it's only in the last century or so that films have risen to prominence.
And I love it. I love learning about practical effects and never-been-done-before techniques. And I love hearing about the things actors do (or won't do), for the good (or detriment) of a film. I love the resurgence of stop-motion animation, and I love the way that computer animation has evolved over the last few decades. I love the gossip a little bit too if I'm being brutally honest (the Quibi debacle is breathing life into my cold, dead heart; what a mess). And I really love listening to podcasts about all of this.
It's a fascinating world! Podcasts are the way into it!
If you're like me, you might not be able to get enough of this weird, wild world. I've listened to a lot of podcasts about the industry just to keep on top of things. Most of them are disappointing and dull. I personally don't care what critics who are paid to talk about movies are going to say about movies in another medium where they're being paid. With that in mind, I've been wading through some of the quags to find out some of the better podcasts about the way the industry runs behind the scenes and detailing what movies mean to us on an individual level.
 Here are some of the best, and possibly lesser-known but pretty insightful, podcasts about the film industry and about movies that'll keep you going until the next big piece of silver screen news hits your feed.
---
1. What Went Wrong – A podcast about making movies.
This podcast really gets into the heart of the things that make making movies so hard. It takes one film an episode and dives deep into the production process, laying out all the details about what the directors were doing, what the studios wanted instead, and how the actors were usually just along for the ride. Sometimes it's movies that are notoriously bad, but sometimes it's some really great ones (Titanic for example). What Went Wrong really emphasizes the fact that making a movie at all is a god damn miracle. 
Recommended Episode: Aeon Flux. This episode looks at the awful way studios hamstrung Karyn Kusama. The evolution of a strange dialogue-less anime from a former Rugrats creator into the film 'Aeon Flux' is wild. Further still, in the film industry white men are allowed to fail and be quirky and hard to work with. Kusama's experience proves it's not the same for women at all. It's an enlightening listen.
2. Dead Eyes – A podcast about rejection.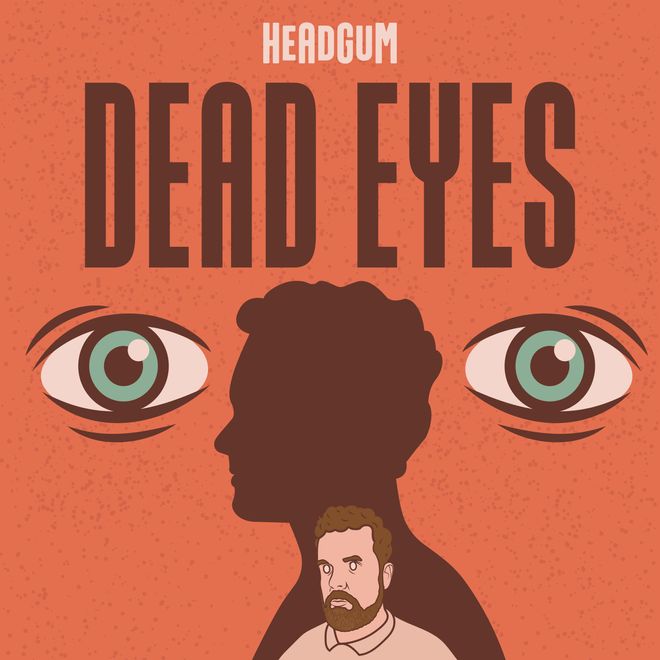 Comedian and actor Connor Ratliff spins a mighty yarn about one small event in his life that has haunted him for nearly two decades: Tom Hanks firing him from a small role in Band of Brothers, presumably because Ratliff had 'dead eyes.' It's an incredibly funny look into the industry with interviews from actors and comedians talking about their rejections from parts and encounters with Tom Hanks as well. Ratliff's attempt at understanding speaks to a broader audience than just industry professionals. Anyone who has ever had a heartbreaking, inexplicable firing can relate; I know I did.
Recommended Episode: Start at episode one. You'll probably binge the whole thing, I know I did.
3. Who Shot Ya – A podcast with a new take.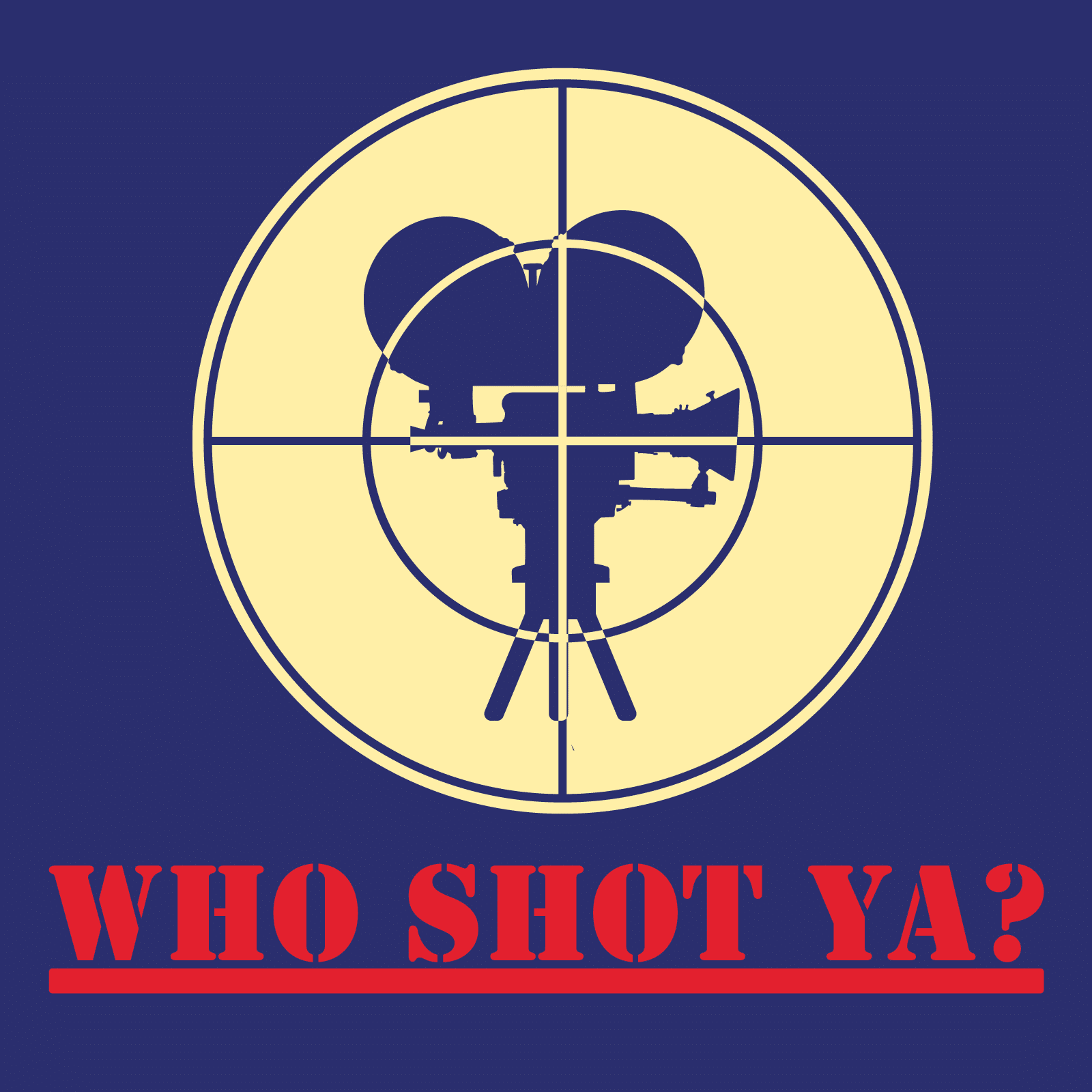 "A movie podcast that isn't a bunch of straight white dudes."
The tagline says it all. This podcast has a lot of valuable insight into the industry from a new perspective — which is literally any other perspective besides white guys. It's fun, and oftentimes really gets to the heart of many of the worst faux pas regarding minority issues that the industry commits. Plus they have some great guests each episode who provide an even more nuanced look into the movies they discuss. Just a blast all around!
Recommended Episode: Ep. 51 'Crazy Rich Asians' with Jenny Yang is rad. As well as their most recent episode, no.175, "Hey We Actually Liked Wonder Woman 1984!"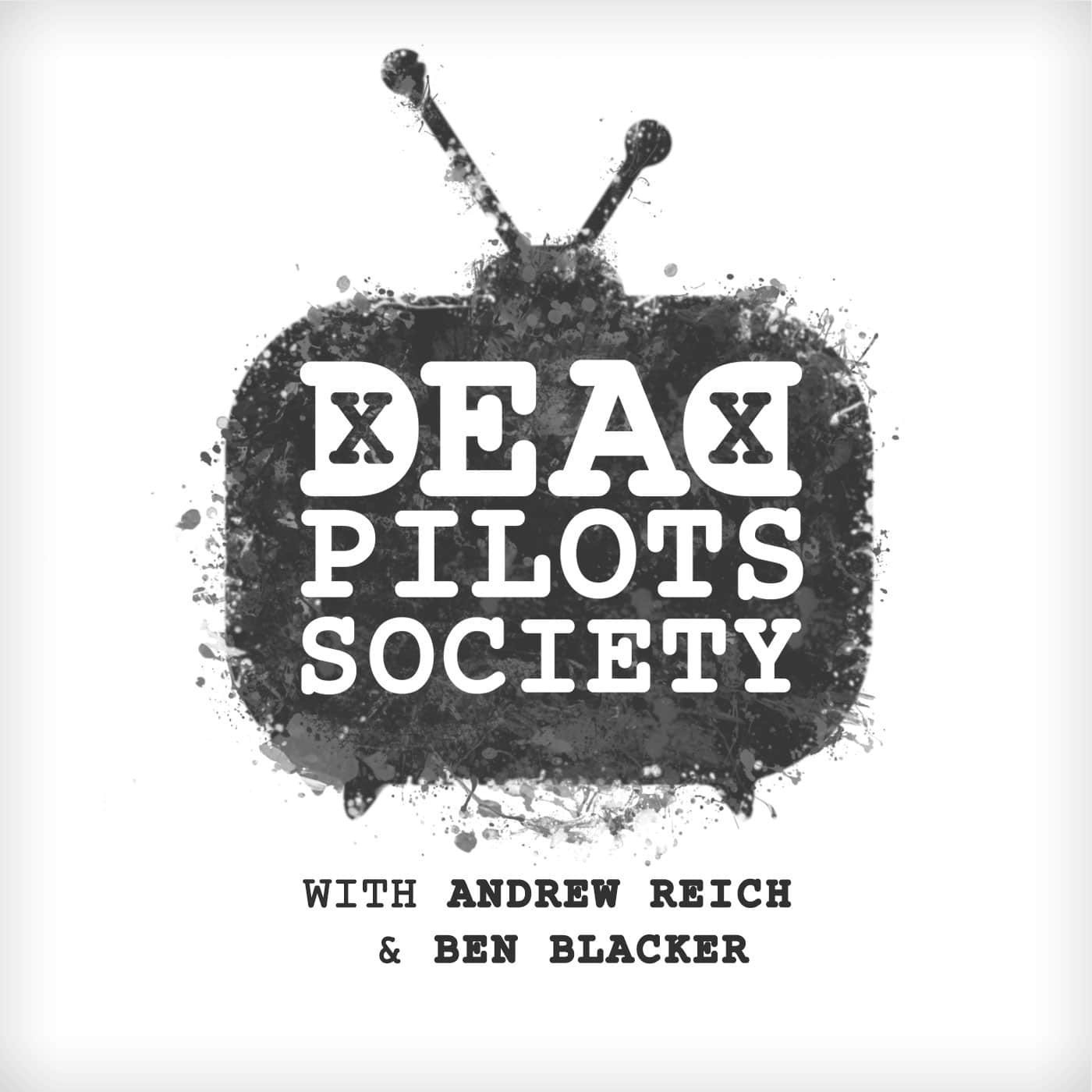 This podcast is simultaneously a fun look into the television industry as well as a sobering one. You can write a great TV pilot; whether or not someone buys and makes it is a different can of worms. These pilots are well-written, funny, and fascinating but ultimately forgotten, at least until Dead Pilots Society came along. Each episode is recorded live (in front of an audience pre-quarantine, and now live virtual recordings), and performed by industry actors you know and love. It's a wild ride and really pulls back the curtain on the television industry.
Recommended Episode: My Cousin Thor (ep. 13) for the name alone; made me laugh out loud.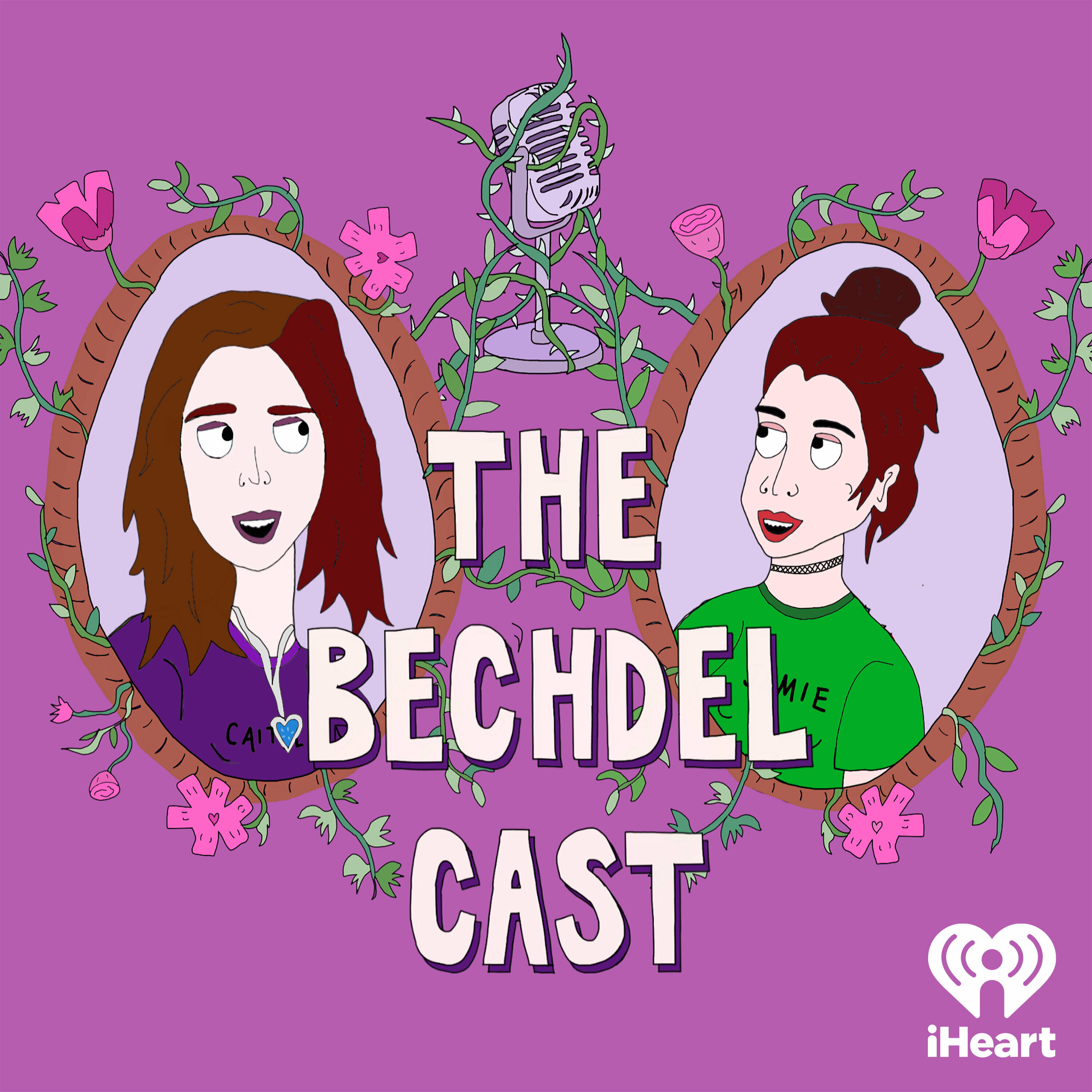 A hilarious look at kind of a serious topic, this podcast explores women in film through the lens of the famous Bechdel Test. The two hosts go over different films each week with a guest and talk about the role women play in said film. When I describe it like that it sounds dull, but it really isn't; it's funny and insightful, and god it's great hearing women talk about movies.
Recommended Episode: Ep. 213, 'Saved!' Because that's one of my favorite movies from my childhood. And episode no.70, 'Black Panther,' which is still the Bechdel Cast's highest-rated movie, and a really great look into the portrayal of Africa in science fiction.
(Are you interested in more women in film? Check out my post detailing some of the badass women killing the film industry game!)
6. Story Break – A podcast about breaking the next big hit.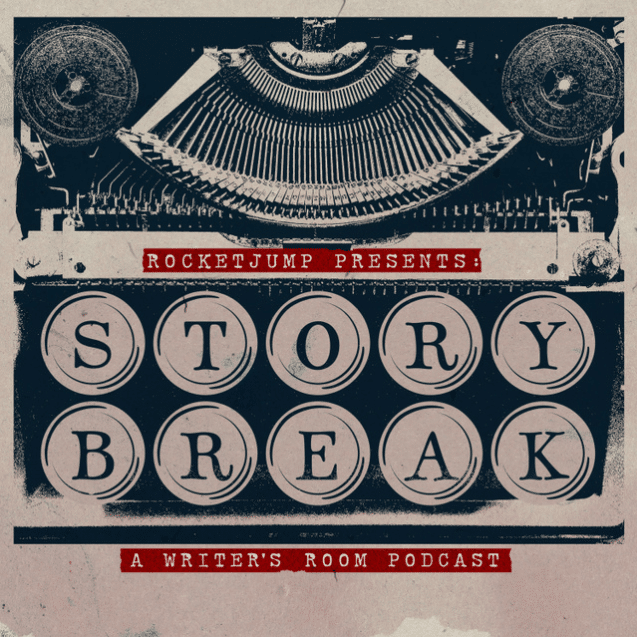 Another Maximum Fun Podcast (I'm a big fan of their organization. I even went to Max Fun Con a few years ago!). This one follows a few industry professionals as they try to break a story in an hour. It's funny, and weird, and reflects a lot about the writing process. Writing as a team is one of the core tenants of television writing and these guys make it fun! And they have come up with a lot of fun, industry-worthy, ideas. It really shows how the process works and how to bounce ideas off of one another effectively.
Recommended Episode: Casablanca 2: Ilsa's Revenge (ep. 101) The sequel to Casablanca no one asked for, but you probably need.
---
Honorable Mentions
The podcasts below are great looks into the film industry and movies, but really aren't about either of those two things. They're awesome in their own right and I had to include them somewhere in this list.
Emily Heller and Lisa Hanawalt are the hosts of Baby Geniuses, aka, my favorite podcast. While it's not industry-specific, both of them are creators — Heller is a writer on 'Barry' and Hanawalt created 'Tuca and Bertie' and was an animator on 'Bojack Horseman'. They smatter in great insights into the world of television and animation between talking about butts, weird wikipedia articles, and Martha Stewart. They definitely fall into the "I've listened to them so long I picture them as my friends," category of podcasts. Every episode is a warm, silly hug.
This is such a great look into the role dads play both in our psyches and on our screens. The hosts Sarah Marshall and Alex Steed explore films in depth through the lens of fatherhood and our relationship with dads. It's not exactly the film industry, but any screenwriter would benefit from their insight. It's a fairly new podcast so you can catch up easily.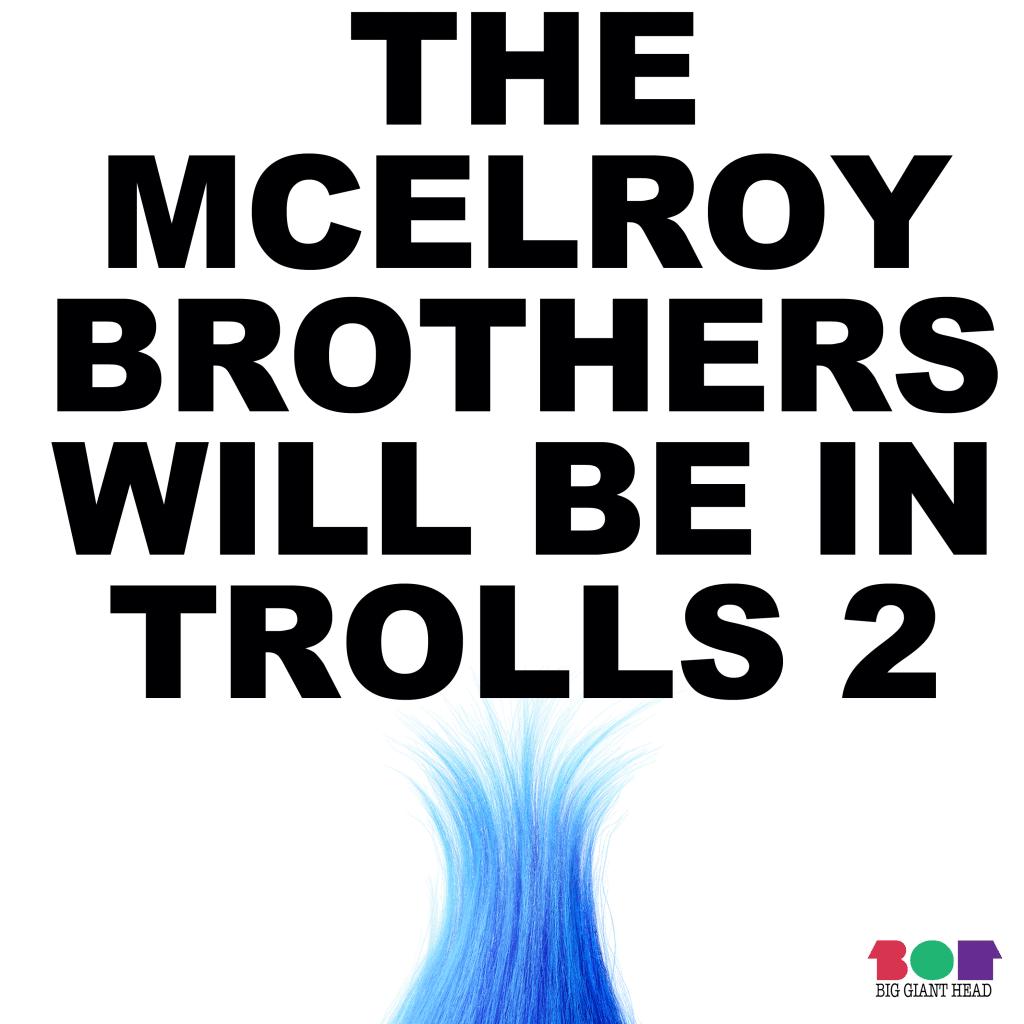 The Brothers McElroy make a pledge to be in Trolls 2; World Tour. And they pulled it off??? Incredible. Read all about it here, and give it a listen. My god, this is a brilliant display of podcasting prowess and hope and success!
Do you have any favorite podcasts about the film industry?
Let me know in the comments! And if you give any of these podcasts listed above a listen tell me what you thought!
---
I'd be super chuffed if you joined my email list. Get the latest Gremlin news and exclusive downloads! I never spam and I'd love to keep in touch with you!