This is my favorite time of year; the transition from summer to fall. It's not quite autumn and the summer heat is fading and the anticipation of Halloween and the holidays is just around the corner. The desire to get cozy is creeping up, and like a bear getting ready for winter I'm feeling the urge to cuddle up and hibernate.
And my birthday is in October, which is a nice perk. In San Francisco, the first week of October is always inexplicably sunny after months of the summer fog. Furthermore, it's Fleet Week where the Blue Angels fly over the Bay. All around a good time. Even though Hardly Strictly Bluegrass isn't happening in the park this year thanks to COVID19, I'm sure the time around my birthday will be pretty rad.
But that's still a month away, and while that one week out of the year is nice in SF, the rest of the world is gearing up for the chilly autumn. Are your fingers too cold to work on your screenplay? Can you see your breath in front of you as you try to work out your plot and dialogue? (Probably more a sign you need a space heater than anything else). Well, read on for some of the coziest autumn essentials to make your writing and life much comfier as the days grow colder.
(This article contains regular links and some affiliate links; I'll let you know which is which. If you purchase through an affiliate link I make a small commission that keeps this blog running at no cost to you!)
Cozy Clothes!
Lookhuman is actually one of my favorite places. They've got cute designs for every time of year, but now that it's autumn the pullovers are where it's at!
I like this because it's classic and minimal and can be dressed up or down if need be (but why would you want to dress up? It's fall, stay cozy and indoors please, and thank you!). Torrid is a plus-size babe's number-one stop, and their current collection is super cute. But best of all, it's on sale! Zing!
I have yet to jump on the onesie train, but this cute cat onesie is really tempting me. If you're a onesie-wearer you can't go wrong with this one. It's cute as a button and cozy to boot!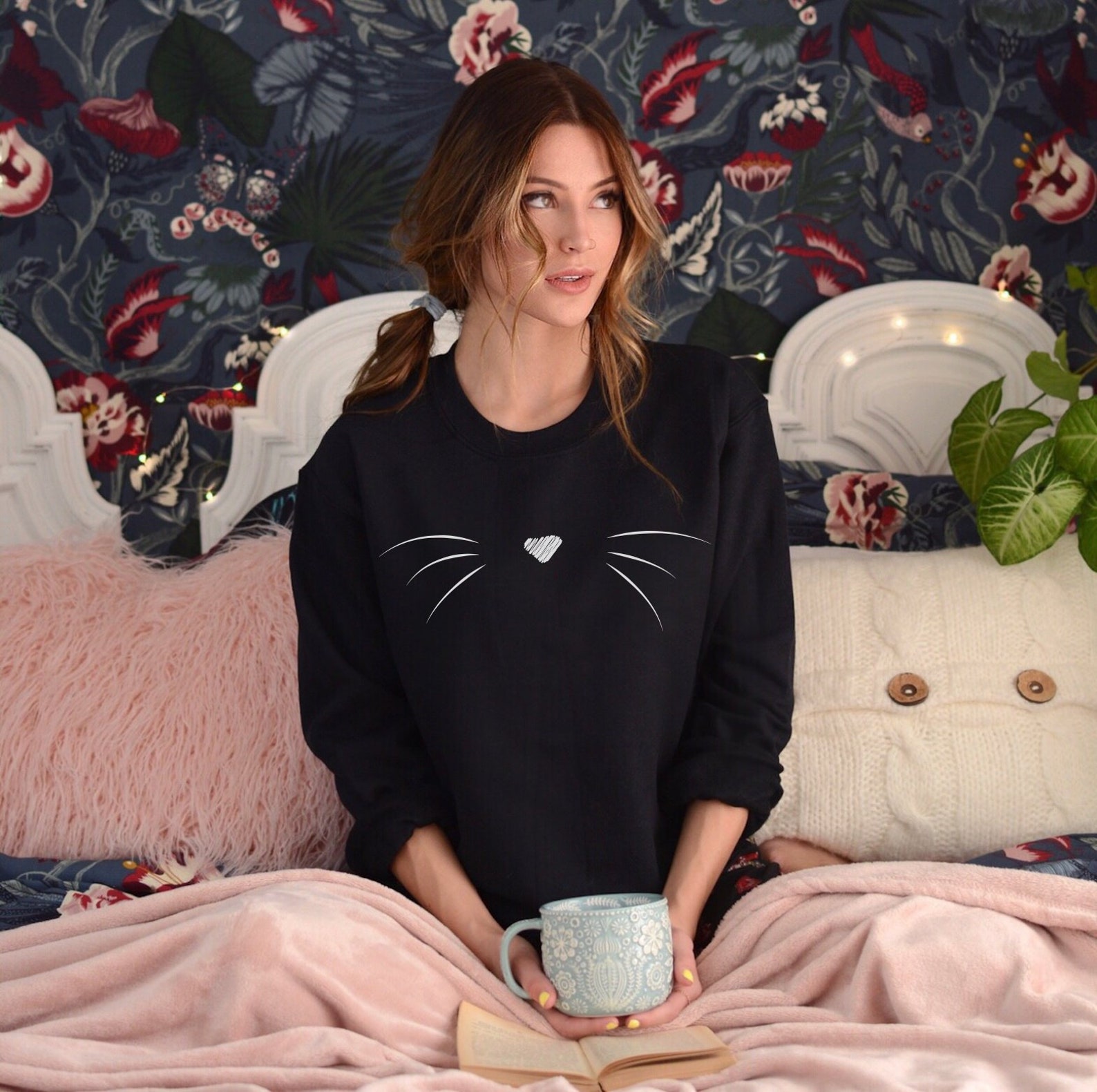 Maybe you're not ready for a full cat onesie, but this cute sweatshirt definitely fills the cat-shaped hole in my cold, dead heart.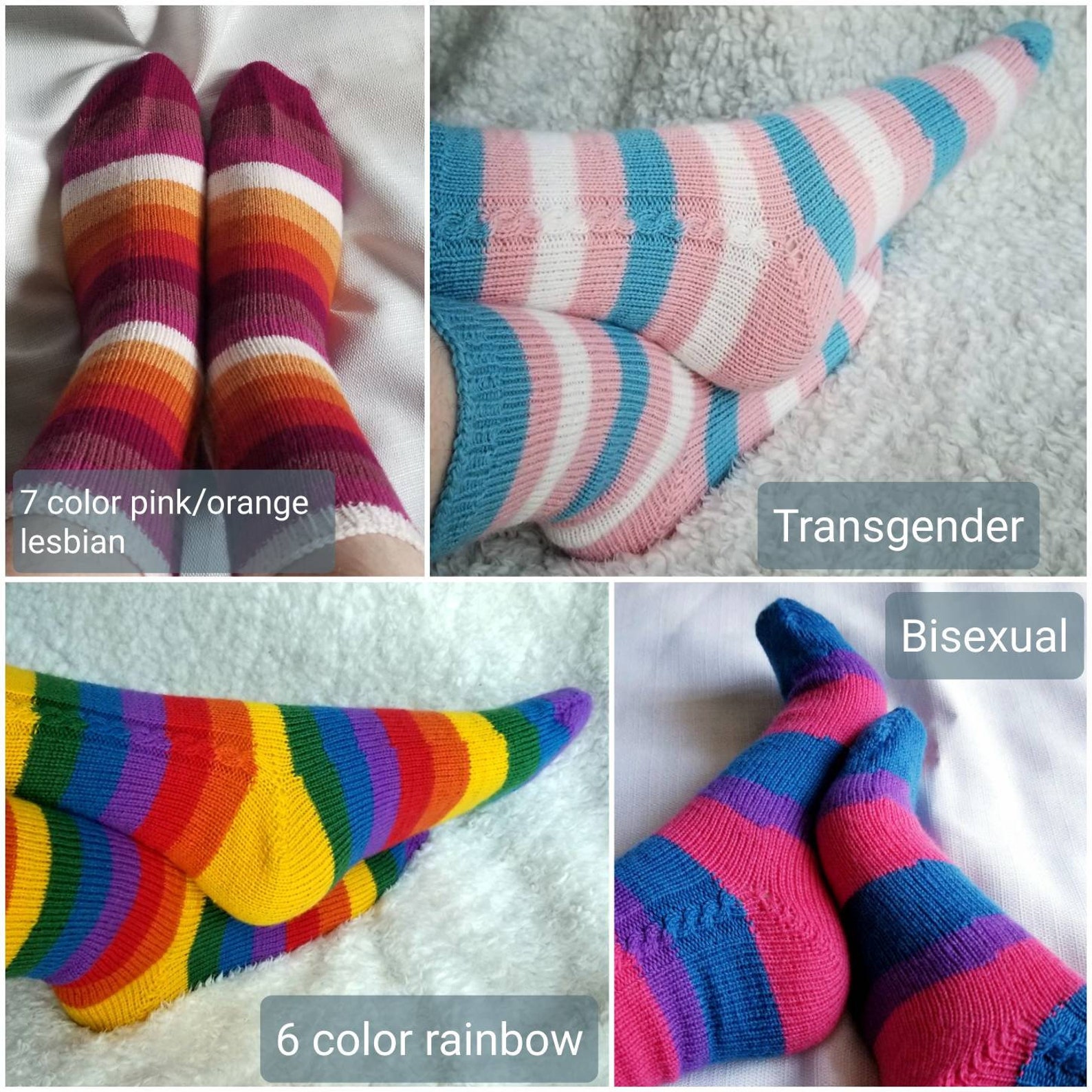 I've been drooling over these hand-knit Pride socks for months! SubversivelyStitched is a real craftsperson and their work is so gorgeous. Every month is Pride Month with these cozy socks, (and being proud makes your writing better. Sorry, I don't make the rules!)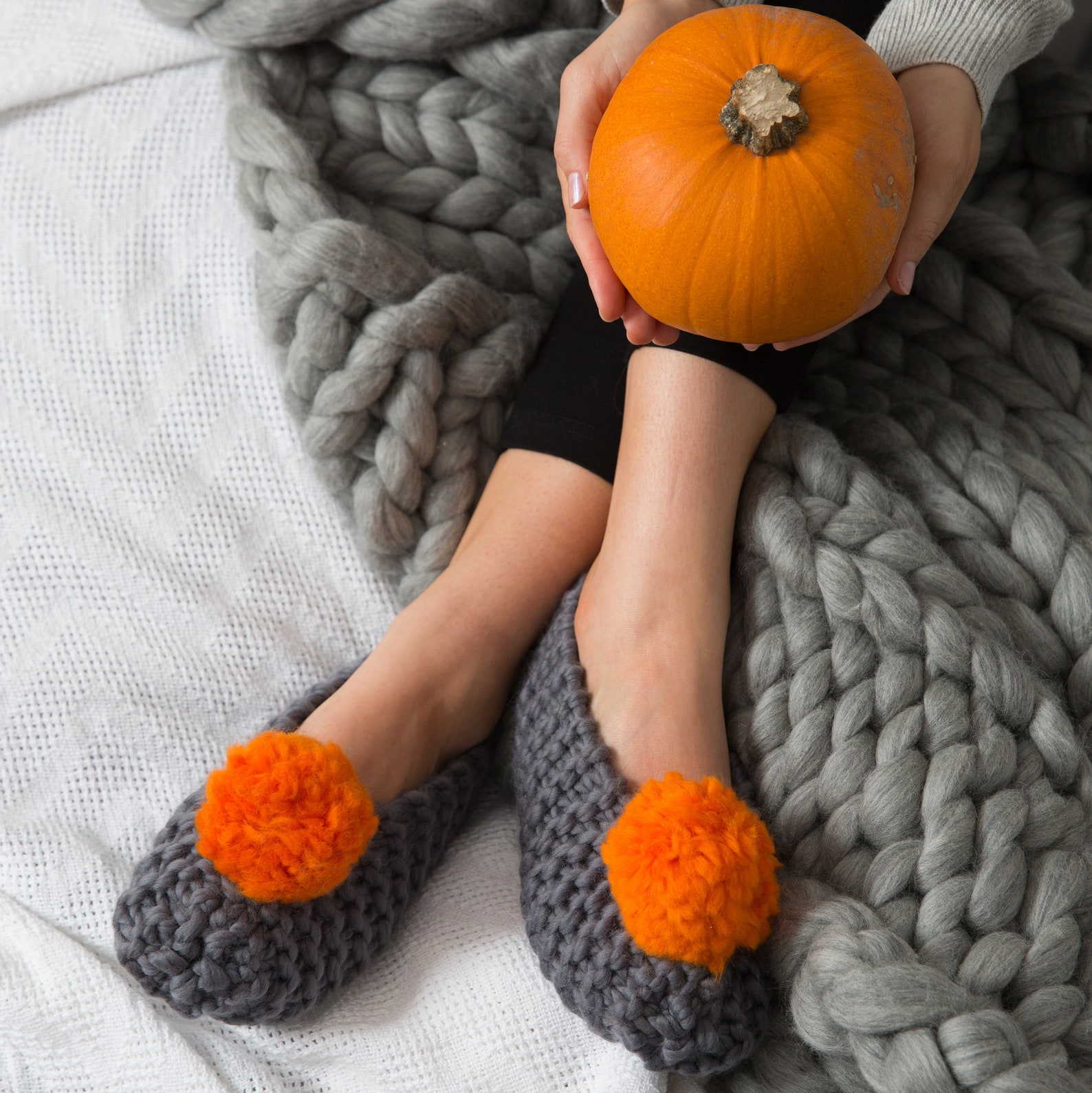 This is great not only because they're cozy, but it's a DIY kit. You can cuddle under a blanket and make your own slippers so your feet don't get cold when you have to eventually get out from under the blanket! What a win!
COZY! CUTE! PLAID! BLACK AND WHITE. This hits all my buttons and is plus size! Total score!
This has some fantastic cardigan action and a variety of cute colors. The classic black and white pattern is nice, but the red and cream skulls are pretty awesome too! I wear cardigans almost every day (even during the summer. It's weird), and this one is in my shopping cart! Spooky and cozy!
Is there anything cozier than cozy socks? I think not! I love this old school fair isle pattern. Someday I hope I'm good enough at knitting to pull that off but until then these guys will do just fine!
---
Cozy Homestuffs!
Weighted blankets can run kind of pricey, but this one isn't too expensive, and the cozy benefits are beyond compare! Weighted blankets are good for easing anxiety and making sleep easier. Even if you're lulled to sleep by sweet autumnal rains, this blanket will put you right down like a baby!
While sleeping with your weighted blanket, put on my favorite sleep mask. I've linked to this little guy before, but I love it so much it bears repeating. I use mine every night! You can't write well if you don't get a good night's sleep!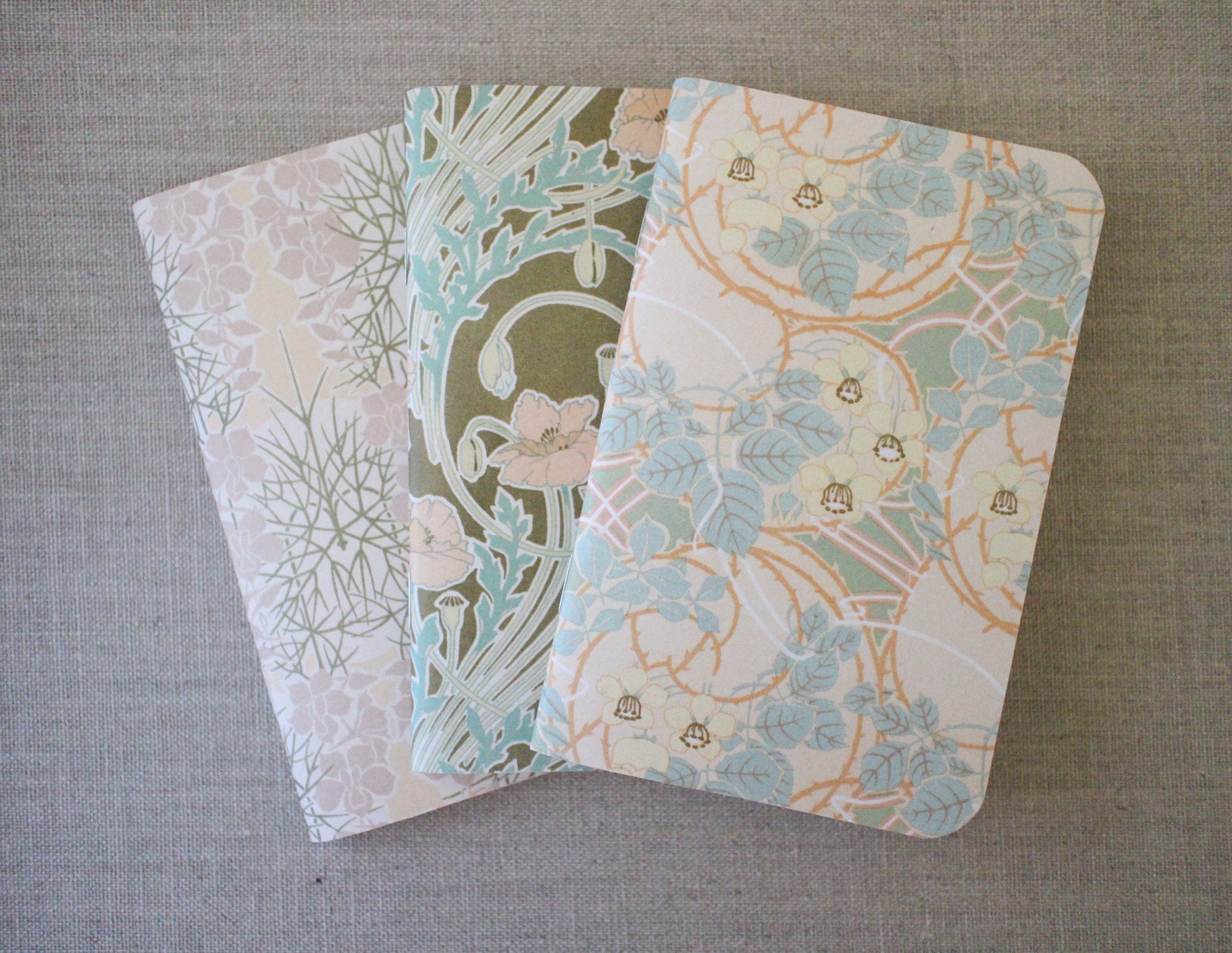 If you're curled under a blanket, you may not have a laptop nearby, but that doesn't mean you can't jot down a story idea in one of these little mini notebooks! I've got a set from a different Etsy company that's since closed, but let me just say that any sort of mini notebook makes a world of difference! Plus the art nouveau patterns are gorgeous!
Mood lighting, mood lighting! Is there anything that makes things more cozy than mood lighting? Twinkle lights may be a little cliché at this point, but I've always loved them, and they totally offset the harsh buzz of overhead ceiling lamps. Want to get into the cozy mood? This is the first step!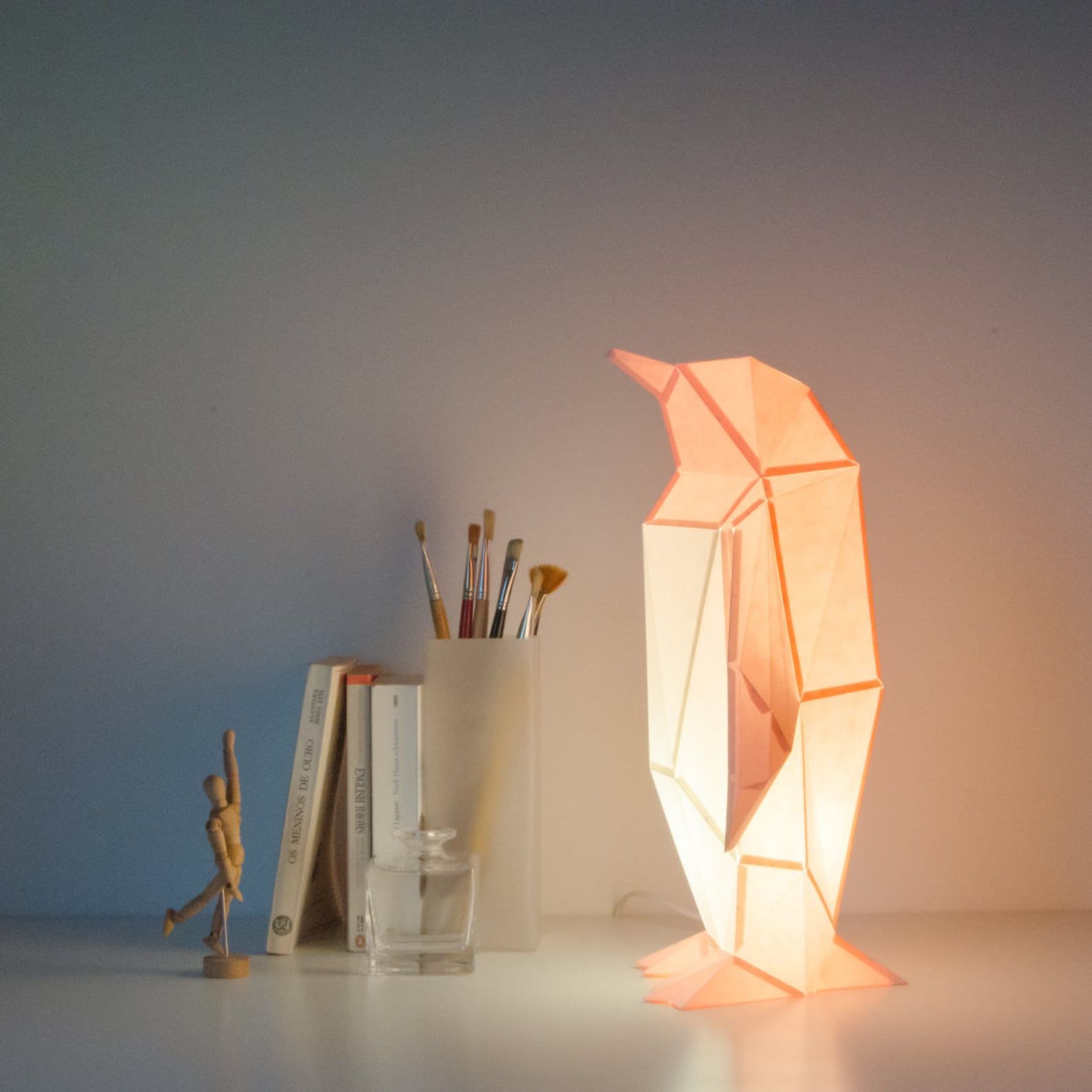 Twinkle lights a bit much? I get that. But there's something wonderful about softer lighting that I just adore and that really makes the dark autumn days feel a little less gloomy. Enter, the Penguin DIY Paper Lamp. This is a cute kit that has a bonus DIY element, perfect for a cozy day in out of the rain. This Etsy company has a whole collection of DIY paper lamps, so check them out!
---
That's the list, fourteen wonderful cozy items to make your life a little comfier. I'm so excited for fall; I'm weirdly more productive and the promise of the holidays around the corner just makes things a little better all around. There's an air of inexplicable optimism around this time, and I hope you're feeling it too. This year has been extra hard, but I think the tides are changing!
I was going to add some books, but I'm planning on saving those for my next listicle, "Holiday Gifts for Writers" which I'm planning on releasing next month. If you need your book itch scratched, head on over to my List of Unexpected Books to Improve your Screenwriting. It's got some goodies!
Alright writers, what's your favorite season?
Are you ready for Halloween and Thanksgiving? Is anyone doing NaNoWriMo, aka, the ultimate fall writers event? Are you getting all your writing done as the leaves change? Tell me below in the comments!
---
I'd be super chuffed if you joined my email list. Get the latest Gremlin news and exclusive downloads! I never spam and I'd love to keep in touch with you!